Video: "Race the Runaway"
"Race the Runaway" (zu deutsch: "Rase die Rollbahn entlang") ist eine Drag-Race-Wohltätigkeitsveranstaltung, die alljährlich auf dem Flughafen von Edinburgh ausgetragen wird. Zu den freundlichen Unterstützern gehören der britische Thronfolger nebst Gemahlin – the Prince and Princes of Wales – sowie Mercedes-Benz.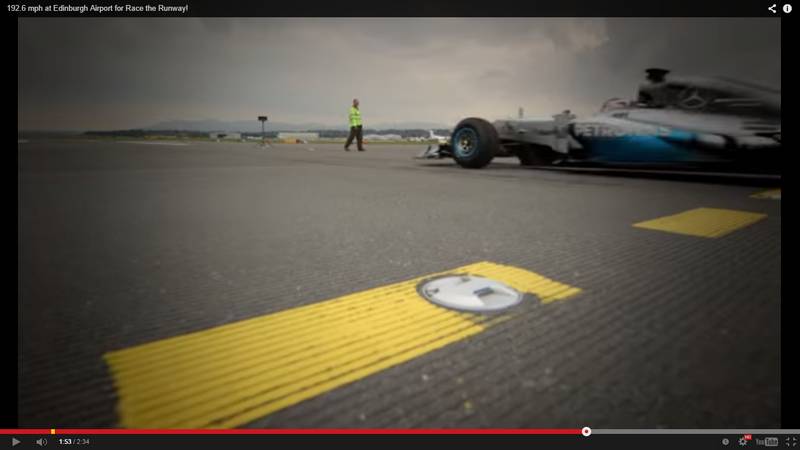 Die Marke mit dem Stern entsandte neben etlichen High-Performance-AMG-Modellen auch einen MERCEDES AMG PETRONAS F1 W03 aus dem vergangenen Jahr (auch wenn der Hybrid-Kleber an der Seite ist, man hört es…) zu diesem Spektakel. Im Video kannst Du miterleben, wie der Formel-1-Renner in 5,7 Sekunden von 0-200 km/h beschleunigt und mit einer Endgeschwindigkeit von 310 km/h über die Startbahn düst. Und wie langsam ein "Straßenrenner" gegen die "richtigen" Rennwagen aussehen.
Nur fliegen ist schöner!

(Quelle: Mercedes-Fans.de, "Race the Runway")